Hotel Complex_Dubai
::Graduation Thesis Project – The Dynamic Dimension of Space: Receptive Facilities in Extreme Climatic Conditions::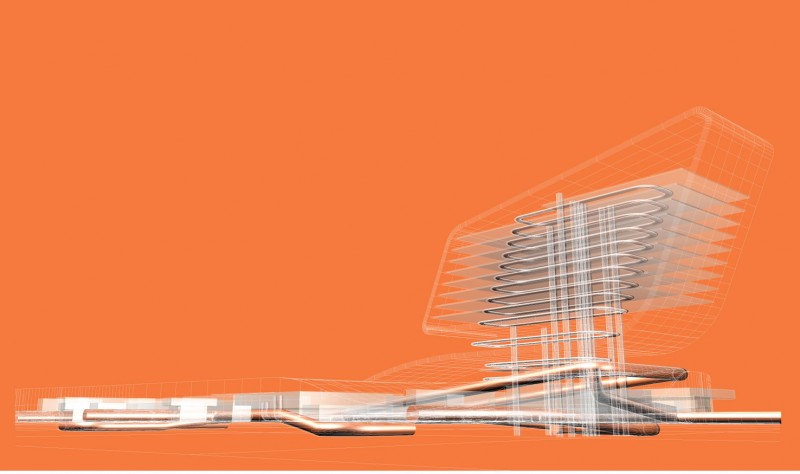 The project analyses the innovative opportunities offered by the implementation of what is usually known as intelligent architecture, applied in areas characterized by extreme climatic conditions, following an environmental point of view.
The project focuses on the consequences of alterations caused by technology, economy and culture when dealing with the physical and spatial creation and transformation of receptive facilities. This topic offered the opportunity to investigate the conditions that influence the organization of hotel facilities in terms of variation of typological, morphological and functional planning conditions.
The first part of the work consisted in a thorough research concerning shading devices, their classification and their application in buildings; the outcomes of the research led to the analysis of innovative systems and materials used as shading devices and their application to the hotel complex.
Awards:   -
______________________________________________________
Year:  June 2005
______________________________________________________
Course:  University of Rome "Sapienza"  School of Architecture -
Graduation Thesis – The Dynamic Dimension of Space:
Receptive Facilities in Extreme Climatic Conditions
______________________________________________________
Location: Dubai (UAE)
______________________________________________________
Description: 5 star hotel; shopping mall; fitness center;
conference center
______________________________________________________
Instructor:  Prof. Salvatore Dierna, Prof. Alessandra Battisti
______________________________________________________
Students:  Laura Pedata
______________________________________________________
Activities:  design; drawings; 3d model+rendering; bioclimatic
investigations; site inspection; research on shading devices
______________________________________________________
Related links: -
______________________________________________________