Giavera del Montello_Square
::Architecture Competition for the Redevelopment of Giavera del Montello's Public Square::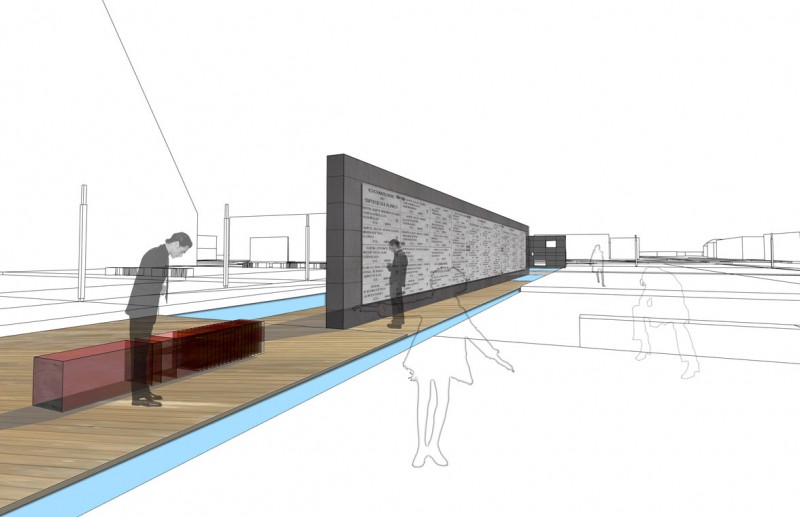 Object of the approach to the project was, among others, the design of a public space that expresses, through architecture, the contemporary way of living and thinking. Therefore the symbolic value of the square as a crossroad for noise, landscapes and relationships has been highlighted. The public space has been intended as a place for meeting, communicating, stopping by, crossing, moving along and, more generally, spending some quality time alone or with other people. The act of stopping by, communicating with others, celebrating old generations, producing the energy of future ones can be condensed in the public square that becomes a conjugation point trough space and time. The main aim is to join together in a single site movement and stillness, technology and traditions, religion and politics.
Location:  Giavera del Montello (Treviso)
______________________________________________________
Description: Public Square Design
______________________________________________________
Client: Comune di Giavera del Montello
______________________________________________________
Activities: architectural drawings, 3d modeling, rendering,
post processing
______________________________________________________
Budget: 900.000 €
______________________________________________________
Surface: 12.000 sq m
______________________________________________________
Year: October 2006
______________________________________________________
Status:  Fourth Prize Winner
______________________________________________________
With: Arch. Loris Rossi, Gabriele Misso, Lamberto Nicoletti,
Ivan Tabbo, Ascanio Perugini
______________________________________________________
Featured in: -
______________________________________________________
Related links: europaconcorsi
______________________________________________________