Ego GYM_Aprilia
::EGO Gym restyling::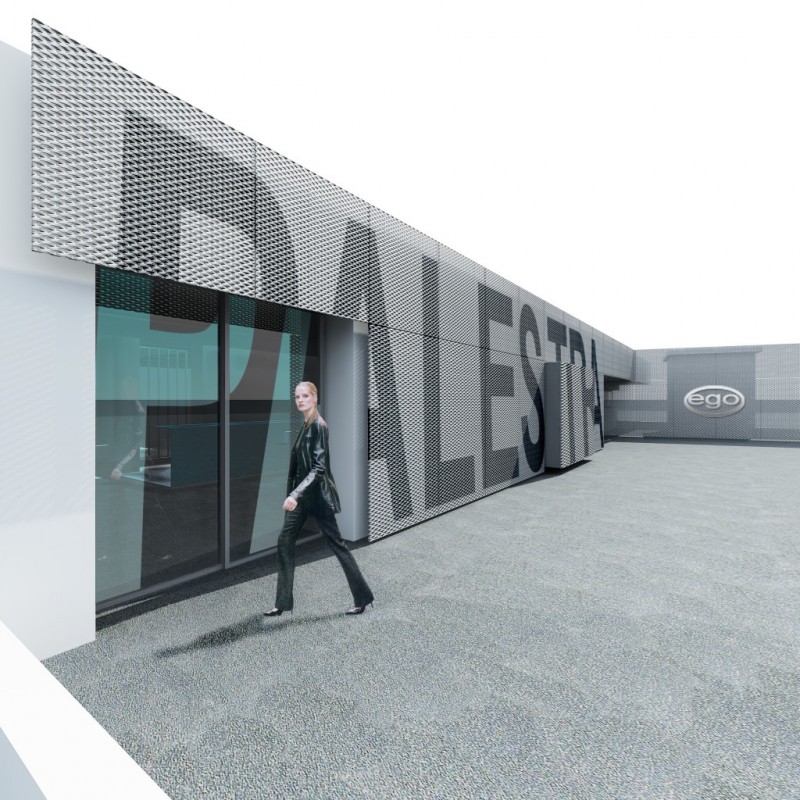 The project was aimed at conveying a new updated image to the brand.
The new architectural façade system was designed keeping in mind the client's intention to give a glamorous touch to the facility. The pre existing industrial warehouse was partially transformed in the interior and completely remodeled in the exterior: the wire mesh diaphragm applied to the façade guarantees sun shading and privacy where needed. Thanks to new transparencies and light effects added to the overall appearance of the building the entrance has acquired a uniform and captivating look.
Location:  Aprilia, Rome (IT)
______________________________________________________
Description: restyling / interior design
______________________________________________________
Client: private
______________________________________________________
Activities: architectural design and drawings
______________________________________________________
Budget: 70.000 €
______________________________________________________
Surface: 270 sq m
______________________________________________________
Year: May 2010
______________________________________________________
Status: under construction
______________________________________________________
With: Arch. Loris Rossi
Collaborators: Marialuigia Micalella,  Pasquale Vazzano.
______________________________________________________
Featured in: -
______________________________________________________
Related links: -
______________________________________________________