Paico Showroom_Aprilia
::Paico Ind. Showroom Interior renovation::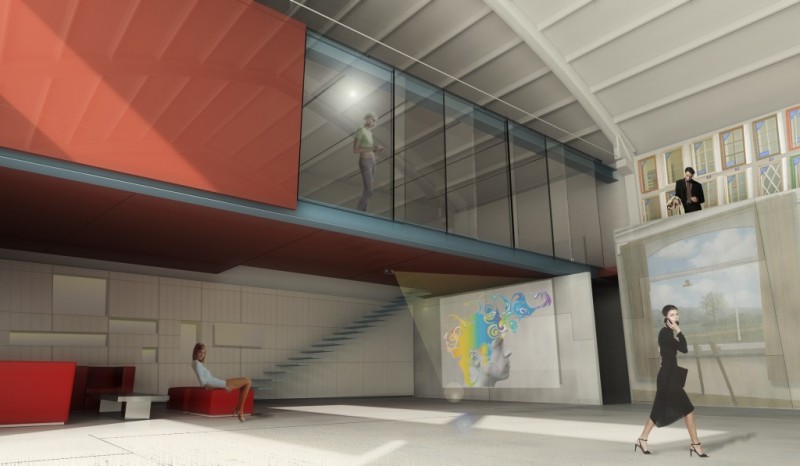 Paico Ind. has been producing windows and fixtures for many years, the client requested a new image for the firm's headquarters and showroom in order to capture the attention of potential clients driving by.
The showroom in located in an industrial warehouse and the renovation project interacts with and underlines the peculiar characteristics of the old building.
The interior is spacious and flexible and the exterior area offers the opportunity to sit, relax and look inside the showroom through the glazed façade. The office space is located on a higher level, in a partially cantilevered telescope like volume, which overlooks both the indoor and the outdoor space.
People driving on the main street will be attracted by the volumes and the light playing on the new showroom façade.
Location:  Aprilia, Rome (IT)
______________________________________________________
Description: industrial warehouse renovation
______________________________________________________
Client: private
______________________________________________________
Activities: architectural design and drawings
______________________________________________________
Budget: 100.000 €
______________________________________________________
Surface: 400 sq m
______________________________________________________
Year: December 2010
______________________________________________________
Status: under construction
______________________________________________________
With: Arch. Loris Rossi
Collaborators: Marialuigia Micalella,  Pasquale Vazzano.
______________________________________________________
Featured in: -
______________________________________________________
Related links: -
______________________________________________________